Hyatt Hotels Corporation
We welcome you.
Our Hyatt Brands
Each of the unique 26 brands within the Hyatt portfolio offers a distinct interpretation of our foundational purpose: to deliver personalized care and unforgettable experiences.
Diversity
We believe that to lead with our common humanity, we must challenge the status quo; embrace our differences in backgrounds, life experiences and perspectives; and implement fair policies that build and sustain equality in everything we do.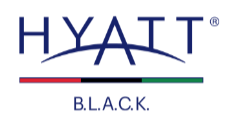 We create authentic experiences to leaders, who drive inclusion, participation, exposure, and understanding of the Black experience. By creating this environment, we enable our colleagues and guests to be their best.
Opportunities at Hyatt Hotels Corporation